Our Staff
Andrea is a Certified Chiropractic Technician and Radiographic Technician. She assists the doctor with therapies, exams and x-rays. She also gives classes and attends community events, helping to make the Union Grove area aware of the benefits of chiropractic. Andrea has been a part of the Melby Chiropractic team for over 20 years.
Here is what she has to say about Chiropractic: "I have seen a lot of chiropractic "miracles": People who struggled to get out of the car for their first appointment and were walking straighter within a couple of chiropractic adjustments. Men, women and children who have struggled with headaches/migraines, asthma, stomach/digestive issues, back pain, numbness and tingling in arms and hands, legs and feet have all been given a better quality of life free of pain and symptoms.
My story? Before chiropractic, I struggled with chronic sinus infections from childhood to adulthood. They were so predictable, I could tell you which week in November and March I would have an infection and all the fun symptoms that go along with it. I haven't had a sinus infection in so many years, I can't remember. In fact, in the 20 years that I have been here, I've only missed about 7 days of work due to illness. Why? Because regular chiropractic care helps boost the immune system! Now I get adjusted at least once a week. Chiropractic is life changing!"
Pam is a college graduate from Marian University in Fon du Lac. She grew up in the area and has always loved to be around her family and friends. Some of her favorite things to do are playing softball, hiking and kayaking. She has always been interested in chiropractic care and is excited to be part of the team. Pam is eager to learn more about the things chiropractic care can help improve as well as the benefits of maintaining health through wellness care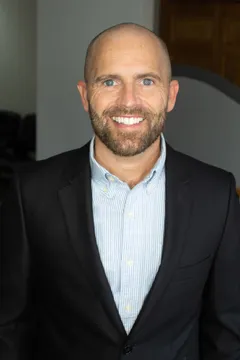 Aaron is our office manager and insurance and billing specialist. He checks and verifies insurance benefits for our patients and takes on the task of getting insurance claims paid. Aaron is happy to answer any questions patients or potential patients might have about their account or insurance coverage. He has been with Melby Chiropractic Clinic since 2001. This is what he has to say about Chiropractic care: "I have been receiving regular chiropractic adjustments for over 30 years! In my 18 years at the clinic I continue to be impressed by the healing power of chiropractic care. All 4 of my children have had regular chiropractic care since the very hour they were born. I get regular adjustments to help with my digestive problems, headaches, shoulder pain and many other aches and pains that need no other attention after getting adjusted. It's a natural treatment that can erase a problem without drugs or surgery and that alone is priceless. I truly don't know where I'd be without a chiropractor in my life. (Probably in pain and on prescription drugs!)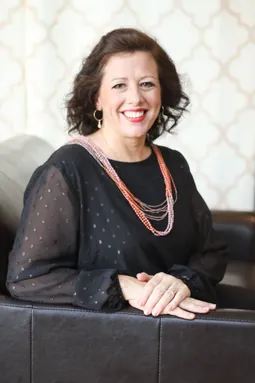 Adrianne is our Practice Representative and Social Media Marketing expert. She is a busy mom of 4 plus a foster kid in the mix, but she takes time to make sure that we have a presence on Facebook and the web. She represents our clinic at community events and helps spread the word about how helpful chiropractic care can be. She will gladly take a few minutes (or longer if you let her) to tell you how chiropractic has changed her life and that of her kids and husband. She is a great asset to our team and extremely passionate about natural health and wellness. Feel free to message her through our Facebook page with any questions you have about ANYTHING related to our practice!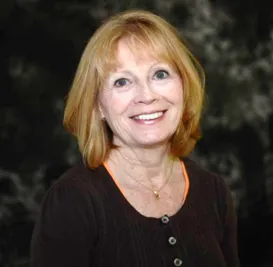 Becky has over the years worked at the front desk, taught classes, and done spinal screenings and initial exams for new patients. These days, she mostly works from home in between writing books and spoiling grandkids. Becky does the inventory, ordering and some marketing. Not to mention she is the boss's wife and has supported and encouraged him every step of the way.

"In 1979, a two-year-old boy fell off a slide. And then his legs started going to sleep and he started wetting the bed. The medical doctors didn't know what to do about it, so his parents took him to a chiropractor. The doctor of chiropractic took one look at the boy's x-rays and knew immediately what was wrong. A couple of adjustments later, and that boy was back to normal.
That little boy is my son Jeff. Because of this story, my husband went to chiropractic college. And so did that little boy after he grew up. I am the proud wife and mom of two amazing doctors. Our four sons, their wives, and all fifteen of our grandchildren are well-adjusted people! Most of our grandchildren were adjusted within hours (or minutes!) of birth. Chiropractic has gotten us through wrestling, soccer, gymnastics, volleyball, skate-boarding, free-style biking, backpacking, running marathons, and helps us recover quickly from occasional colds or flu. I'm so grateful for this chiropractic life!"